Ethanol Groups Push EPA to Consider Future E85 Use in New Vehicles – DTN The Progressive Farmer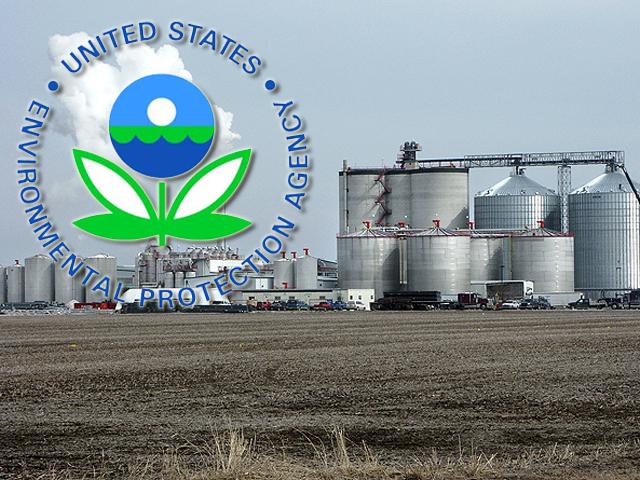 "While we agree with EPA that automakers should be encouraged to produce vehicles that reduce petroleum consumption to improve energy security, save the U.S. money, and reduce climate change impacts, we believe incentives to stimulate the production of such vehicles should be constructed fairly and consistently," she said in comments.
As part of its comments, RFA submitted an analysis comparing the number of E85 stations listed on the association's crowd-sourced database to the number of E85 stations listed by the Alternative Fuels Data Center. The former lists just more than 5,000 E85 stations, while AFDC's database lists about 3,600. There are more than 22 million FFVs on U.S. roads.
EPA relies on the AFDC database to inform its projections of future E85 availability and station growth. RFA asked the agency to use the E85price.com database to inform future analyses.
EPA previously released a draft determination in March 2013 and proposed an F factor of 0.20 for the 2016 model year. EPA's proposal assumed an FFV produced for that model year would use E85 approximately 20% of the time across its lifespan.
In October of 2014, EPA finalized an F factor of just 0.14, or 14%, for model years 2016-2018. The 0.14 F factor was carried over for model year 2019. Then on Aug. 20, 2020, the EPA extended the 0.14 F factor to model year 2020 and later vehicles.
"ACE supports an F factor of at least 0.20 for model year 2021 and later vehicles, and we encourage EPA to consider new, forward-looking data which indicate E85 use will significantly rise in the future," Brian Jennings, chief executive officer of the American Coalition for Ethanol, said in comments to the agency.
"Until such time EPA establishes a 0.20 or greater F factor, ACE strongly encourages the agency to maintain the 0.14 F factor, so the value does not default to zero."
Maintaining the current factor is important because there are more stations that sell E85 than originally assumed by EPA and the U.S. Department of Energy, the number of stations will "significantly" increase thanks to nearly half a billion dollars of infrastructure investment, Jennings said, and volumes of E85 will rise as station owners utilize carbon credit and renewable identification number value to price the fuel at retail."
Growth Energy Senior Vice President of Regulatory Affairs Chris Bliley, said in comments the agency has to account for a growing E85 market.
"Recent trends in government and private investment in biofuels infrastructure and updated data on E85 availability all lead to growth in higher biofuel blends," he said. "EPA should seize on that data to provide appropriate, immediate credit to automakers to continue to produce flex-fuel vehicles to run on these higher biofuel blends."
In Growth Energy's written comments, the group provided a detailed analysis on the benefits of an updated F factor, noting any upward revision should take immediate effect so it continues to accelerate automaker investment and innovation.
Todd Neeley can be reached at todd.neeley@dtn.com
Follow me on Twitter @toddneeleyDTN