Central Oregon Crossroads: Renewable energy can be the future – Bend Bulletin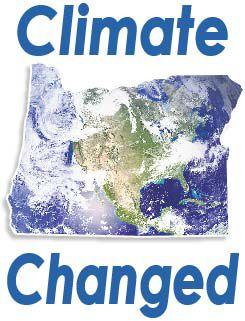 It would make good sense if Oregonians formulated their response to climate change based on realities at home.
Oregon's energy use profile shows that hydroelectric power typically provides more than half of the net electricity generated in Oregon, with dams along the Columbia River generating most of the power.
Natural gas fuels the second-largest share of Oregon's electricity generation with natural gas-fired power plants providing about a quarter of the state's generation.
Oregon's only coal-fired power generation is Boardman Coal Plant, which closed this past week. There are no sources of crude oil in Oregon, so it is all imported.
The transportation sector uses more than 85 % of the petroleum consumed in Oregon, almost two-thirds of it as gasoline, and industry uses most of the rest.
There are no nuclear power plants in Oregon, but we get a small amount of power from a nuclear plant in Washington state, and renewables round out the balance of our power supply.
If climate change is real, then based on our existing sources of energy generation and the increasingly competitive pricing for renewables, it could be argued that Oregonians would benefit more from policies promoting clean, renewable energy.
The current reality in the United States is that fossil fuel subsidies are outpacing permanent yearly renewable energy subsidies by a 7-1 ratio. Solar, wind and other renewable resources need to compete with wealthier fossil fuel industries benefiting from history, existing infrastructure, expertise and policy.
In 2016, Influence Map examined the lobbying efforts of ExxonMobil and Shell along with the American Petroleum Institute and two other smaller trade associations and concluded that they used almost $115 million of shareholder funds per year to push back ambitious policies addressing the climate emergency.
An analysis of subsidies in place for the fossil fuel industry reported that the U.S. direct subsidies to the fossil fuel industry can be conservatively estimated at roughly $20 billion per year: with 20 % currently allocated to coal and 80 % to natural gas and crude oil. U.S. taxpayer dollars continue to fund many fossil fuel subsidies that are outdated but remain embedded within the tax code. The subsidies are being questioned now because renewable energy technology is increasingly cost-competitive with fossil fuels, while cheaper fuels encourage consumption, which both increases carbon dioxide in the atmosphere and makes our response to global climate change more challenging.
Looking forward to the next Democratic or Republican administration in the United States, Oregonians can search the internet and quickly compare the platforms of the two parties. There are glaring differences — one downplaying climate change while supporting fossil fuels — the other addressing climate change while advocating a shift to renewable energy.
For a clean energy future, Oregon will need to further embrace electric vehicles by broadening the existing incentives. Natural gas is cleaner than coal, but it is still a fossil fuel and makes up about a quarter of our energy consumption. Fortunately, there are options for substitution of natural gas with renewable energy.
The Columbia Gorge is an area of high wind energy potential. The High Desert and the Owyhee Uplands in Southern and Eastern Oregon, as well as the Cascades in Western Oregon, are promising sites for both wind and geothermal energy development. The climate and rainfall west of the Cascades stimulates rapid tree growth, along with agricultural waste products, both sources of biomass for power generation.
In Central Oregon, we already are seeing many new solar panel farms and a state graphic mapping new installations shows a dramatic increase of solar installations in Deschutes, Crook and Jefferson counties. A race for battery storage technology superiority is already underway globally, which should have positive knock-on effects with solar power developments. Finally, wave-power research is underway by Oregon State University on the Pacific coast.
Oregon ranks 33rd in the country for energy production but seventh in the country for total renewable energy production. Shifting the same subsidies taxpayers now provide for fossil fuels could help to accelerate growth of renewable technology industries in Central Oregon.