Steinburg touts economic benefits of renewable energy – The Daily Advance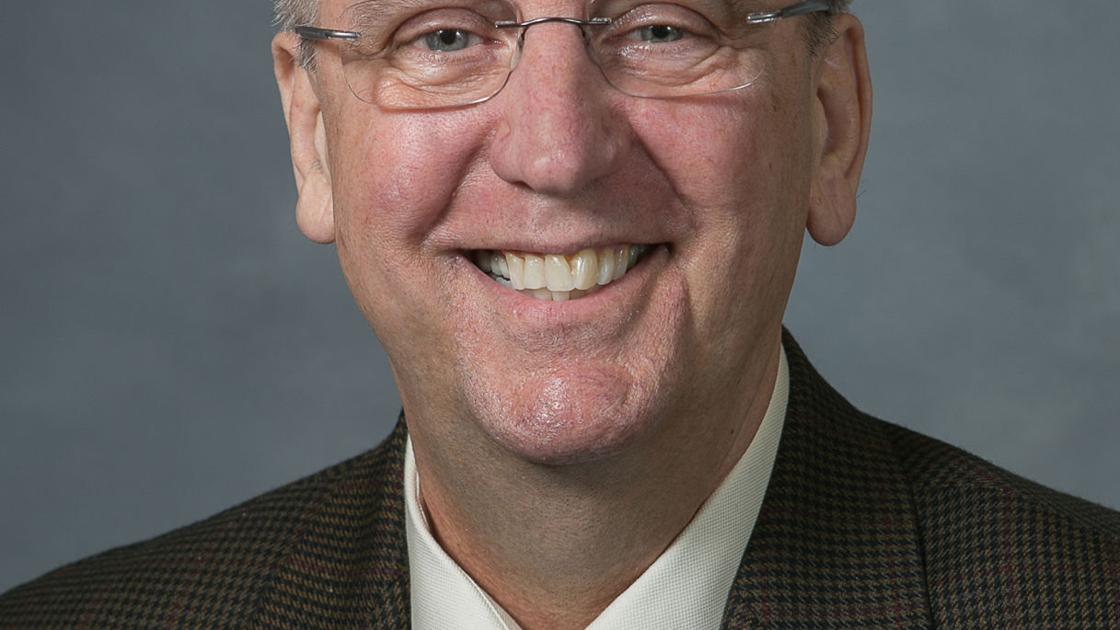 State Sen. Bob Steinburg extolled the economic benefits of renewable energy projects such and wind and solar power installations during a recent virtual forum sponsored by Chambers for Innovation and Clean Energy.
Susan Munroe of Chambers for Innovation and Clean Energy said at the beginning of the program that presenters Steinburg, R-Chowan, and state Rep. John Szoka, R-Cumberland, are two state legislators who "hands down just get it" when it comes to renewable energy.
Holly Staples, president of the Elizabeth City Area Chamber of Commerce, who was one of three Chamber presidents who participated in the forum, said the Avangrid wind power project in Pasquotank and Perquimans counties currently employs 17 full-time workers who are well-paid and highly trained.
Munroe said most renewable energy jobs in the state are in rural communities.
Karen Brown of the Outer Banks Chamber of Commerce introduced Steinburg as "a North Carolina clean energy champion."
Steinburg said that when he first joined the General Assembly he heard a lot of skepticism about renewable energy from people who hadn't done their homework.
"Things have changed," he said. "Things are continuing to change."
Steinburg said, according to polling, 70 percent of conservatives now support clean energy.
Rural northeastern North Carolina is an ideal setting for solar and wind renewable energy enterprises since it's an agricultural area with a lot of land for wind and solar projects, Steinburg said.
Wind and solar energy projects provide revenues for local governments, he said.
"They are constantly looking for additional sources of revenue that do not include raising taxes," Steinburg said.
For that reason, many former naysayers are now supporters or at least willing to listen to arguments for renewable energy projects, he said.
There has been a lot of opposition to the Timbermill Wind Project in Chowan County, but some people have come around because of the revenues for the county, he said.
You can't neglect the potential for $850,000 to $1 million in revenue annually from wind turbines because you don't like "how they look or how you think they sound," Steinburg said.
A lot of people who were opposed to Avangrid at first now say the wind turbines are not as bad as they had thought they would be, he said.
Renewable energy is good for job creation, Steinburg said.
And wind and solar projects are helping to save family farms, he said.
"It has allowed many people to keep the land that they otherwise through death or financial considerations be forced to give up," Steinburg said. Now they can pay the taxes and keep the land in the family, he said.
Soka, who chairs the N.C. House Energy and Public Utilities Committee, said more and more people are demanding cleaner energy.
"As business people and as public officials we have to be aware of what consumer demand is and take note of it," Soka said.
He said he knows of a construction company that specializes in building and installing solar energy projects, and the firm is thriving. Solar field and wind turbine construction are not going away, he said.
Also, the supply chains for wind turbine and solar field components are another economic development opportunity, Soka said.
Steinburg said Fortune 100 companies have self-imposed goals on renewable energy, with commitments to get the "lion's share" of their power from renewables by 2030.
So it will be important for the state not to have impediments to developing renewable energy when it comes to recruiting companies for the state, Steinburg said.
"They are demanding renewable energy," he said of large, profitable companies. Those companies will not consider North Carolina as a location if the state does not support renewable energy, he said.