100 ducks to clean two sewage plants in Chikkaballapura – Times of India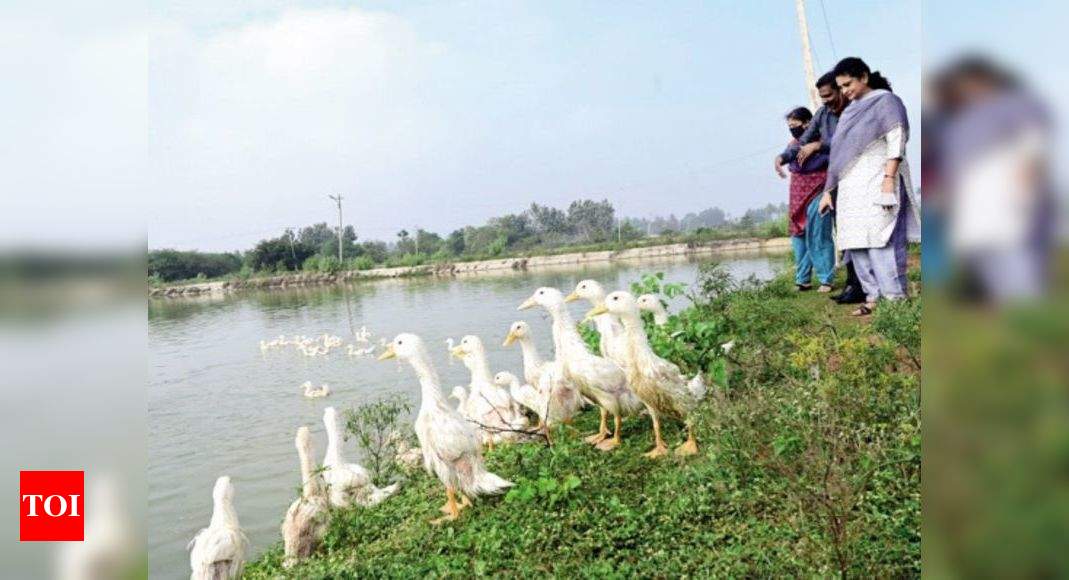 CHIKKABALLAPURA: As part of its austerity measures, the Chikkaballapura city municipal corporation has decided to go back to natural cleaning of sewage treatment plants. It has deployed about 100 ducks to clean two STPs, which will save the agency the expenses of hiring or purchasing equipment.
Chikkaballapura, with a population of about 76,000 people, generates around 3MLD of sewage daily. Officials said processing and recycling it requires hi-tech machinery costing an estimated Rs 25 lakh. CMC has instead decided to use ducks, which are known to keep waterbodies clean, said an official. The decision was based on opinions of subject experts.
D Lohith, commissioner, Chikkaballapura CMC, said there are six STPs in the district and the ducks will be used in two. "Ducks normally keep themselves busy by pedalling all the time, which pushes pollutants into the air. While flapping their wings, ducks also produce oxygen naturally, which gets into the water," he said.
Apart from this, ducks are also known to eat algae — also called duckweed because of the birds' liking for it — which will prevent the need of machinery to clean tanks and lakes. Deputy commissioner R Latha, who visited one of these STPs last Saturday, said depending on the results, other civic bodies in the district would be encouraged to take up the project.
Stating that these ducks are being reared by a family of pourakarmikas, officials said the agency is initially planning to send the eggs to a hatchery to increase the number of ducks to be used in the tanks.
"Once the duck population reaches 500, the eggs would be sold and the proceeds would be utilised for maintenance of the tanks," the official said, adding that CMC wouldn't be spending much money on upkeep of the ducks as vegetable and meat market waste is being used as fodder for them.