NPPD to power Monolith expansion with renewable energy – Norfolk Daily News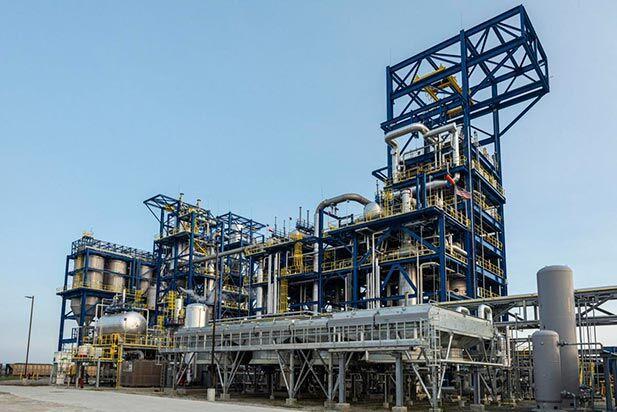 Up to $1.2 billion in new wind and solar energy projects could be spurred by an agreement to provide 100% renewable energy for a proposed carbon black/anhydrous ammonia plant near Hallam, officials said Monday.
Gov. Pete Ricketts joined officials from Monolith Materials, Norris Public Power District and Nebraska Public Power District to announce the three companies have joined in an expected purchase power agreement during Monday's press briefing.
The agreement will facilitate a significant addition of renewable energy projects in Nebraska, including wind, solar or a mix of the two.
NPPD will solicit bids for the projects through a request for proposals through the agreement, according to a media release.
The proposed Monolith Materials plant expansion near Hallam will produce carbon black, a colorant, and anhydrous ammonia, a farm fertilizer.
The carbon black plant is the first in the United States for more than 30 years, said Rob Hanson, co-founder and chief executive officer of Monolith. It also will be the first clean energy carbon black plant in the world, he said.
Both power companies have intentions to procure enough renewable energy resources to generate 2 million megawatt-hours annually.
Monolith would become the largest consumer for the Nebraska Public Power District, said Tom Kent, the district's president and CEO. The expansion would double the company's current renewable energy production, resulting in the amount of energy it would take to power a city the size of Lincoln.
Ricketts said the agreement is a "win-win" for everyone.
"What I really love about this announcement is that it's market-driven — it's customers asking for renewable energy, it's not a government mandate," Ricketts said.
NPPD will issue a request for proposals for wind and solar generation in March and expects to have agreements in place by Sept. 1, with commercial operations expected to begin no later than Dec. 31, 2025.
Monolith announced plans in 2015 to manufacture "carbon black" — a product used in car tires, paint and rubber belts — from natural gas and to use hydrogen produced by the plant to produce clean energy at NPPD's Hallam Station power plant.
But those plans changed last year, and besides carbon black, a planned $1 billion expansion of Monolith's project will now include the production of anhydrous ammonia, a widely used farm fertilizer, in a process that doesn't create carbon emissions.
Using hydrogen to produce fertilizer proved to be more profitable, Hanson said, adding that the plant would be able to provide half the state's need for anhydrous ammonia.
"We're a startup," Hanson said. "We go where the economy takes us."
Some Hallam-area residents have opposed the project, saying it will consume too much groundwater and now proposes a major shift in plans.
But Hanson said Monday that the company's latest groundwater modeling indicates that a local aquifer can easily supply the 1,000 acre-feet of water per year needed by the plant.
"We're not perfect, but we generally live up to our commitments," he said.
Kent of NPPD said the expectation is that the new projects would be based in Nebraska, but the new power could come from anywhere in the multistate Southwest Power Pool.
Hanson said the water-use projections of Monolith are now being reviewed by the Lower Platte South Natural Resources District. Hanson said he hopes approval comes in the next couple of months.
Monolith, Hanson said, expects to ship its first carbon black early this year. It has invested $100 million so far at the Hallam facility, which he said employs nearly 100 workers, employment that could ramp up to 700 eventually.
Editor's note: The World-Herald News Service contributed to this story.