ISA honors Gov. Reynolds with Distinguished Service Award – KMAland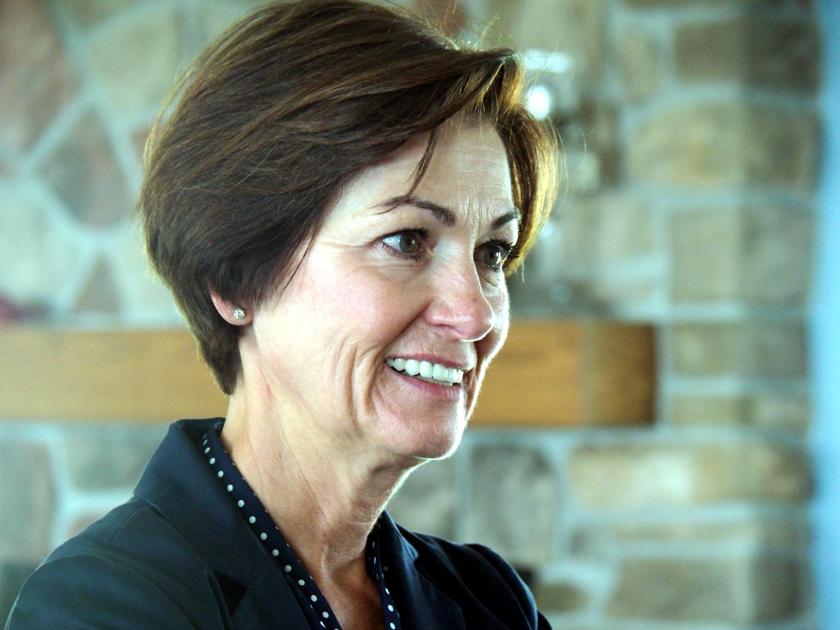 (Des Moines) — Iowa Governor Kim Reynolds has received significant recognition from the Iowa Soybean Association.
The ISA Board of Directors on Monday afternoon honored Reynolds with its Distinguished Service Award, recognizing the governor's "unwavering support of Iowa agriculture and dedicated advocacy on behalf of soybean farmers." Governor Reynolds and ISA released a video statement after the award was presented.
"I'm incredibly honored to receive this recognition," Reynolds said. "But I think it's a testament to the partnership that we've had with the Iowa Soybean Association and our soybean farmers across the state. I love working with them on real initiatives that will help drive use whether it's trade, B20, or whatever that may be and whatever we can do to help drive opportunities for our soybean farmers. It's just a heartfelt thanks for being recognized, but really, it's a testament to the partnership. That's what I love the most."
Calling Reynolds a true champion for Iowa agriculture, Iowa Soybean Association President Jeff Jorgenson of Sidney said the governor has an impressive track record of pro-agriculture support and policy accomplishments. Jorgenson noted Reynolds' support of biodiesel ranks at the top of the list.
In 2019, Reynolds signed an executive order requiring all new state-owned diesel-powered vehicles be able to use biodiesel blends of at least 20 percent. A year later, she signed into law a historic extension of the biodiesel fuel tax differential.
More information about the Iowa Soybean Association awards program and other 2021 award recipients can be found at www.iasoybeans.com/awards.
Founded in 1964 by farmers to serve farmers, ISA is governed by a board of 22 farmers to advocate on behalf of the state's 40,000 soybean producers, including more than 12,000 ISA farmer members and industry stakeholders.