Atlantic Ethanol Plant President Says Biofuels Requirement Bill Is "Critical" To Iowa – The Audubon County Advocate Journal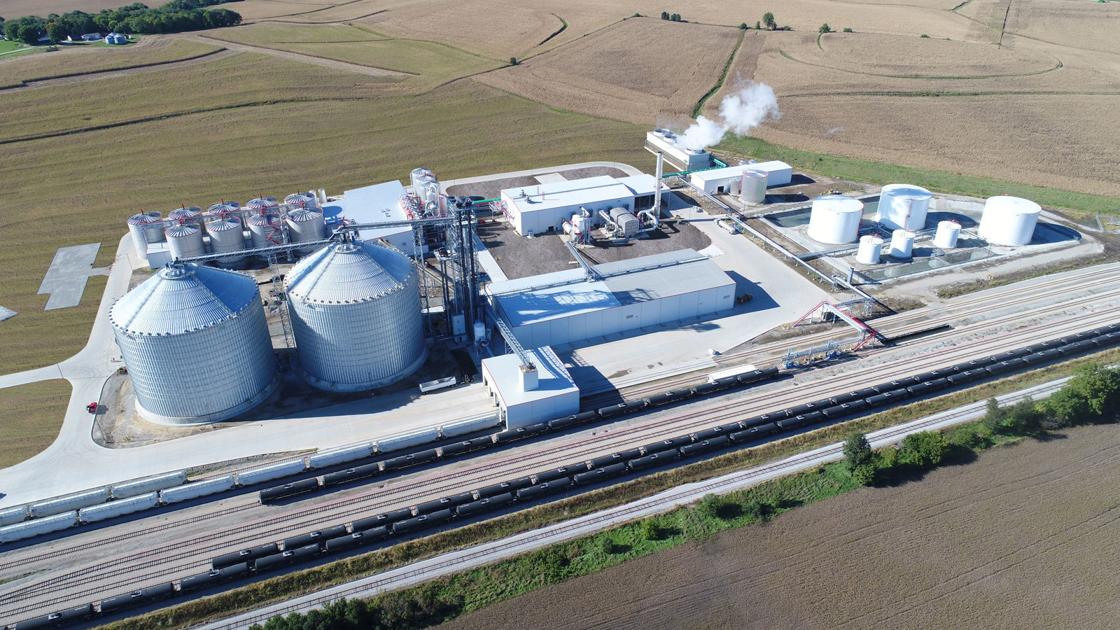 ATLANTIC – Elite Octane President and CEO Nick Bowdish is passionate about ethanol and government policies that help promote it and other biofuels. He illustrated how important he thinks it is that Iowa takes the lead in policies that require offering the use of biofuels in a story about he and his staff advocating to government officials in California about blending biofuels in gasoline there. California uses over 10 percent of the nation's biofuels and ethanol.
They visited the plant in 2019, and Bowdish said he got one question that he won't ever forget.
"Nick — there is no state that benefits more from biofuels than right here in Iowa," Bowdish said recounting what the government officials said and asked. "This is where the corn and soybeans are produced. This is the area where all these plants exist and the jobs they create. Why in the world isn't Iowa doing more to enable higher blends of ethanol and biodiesel?"
Bowdish paused and said, "I did not have a good answer. The answer is we need to be doing more."
Iowa Governor Kim Reynolds recently advocated for a biofuels requirement and now two bills, one in the Iowa House and Iowa Senate have emerged. Both were voted out of committees for consideration to the full chambers.
The bills call for retailers to offer gasoline with different blends of ethanol, ranging from 10 to 15 percent.
Bowdish said a bill is critical because it offers consumers more choice, and will help the state overall since it has more biofuel plants versus oil refineries.
"Iowa is home to 52 ethanol and biodiesel plants combined and we're the home of zero petroleum refineries," he said. "There are 2,450 retailers across Iowa, and only 223 of them offer unleaded 88, which is the blend that contains 15 percent ethanol," Bowdish said. "What's good for Iowa is for consumers to have the choice to choose higher blends of ethanol and biodiesel, and right out of the gate that's what (these bills) do. The legislation puts an end to out-of-state oil companies prohibiting consumer access to higher biofuel blends through retailer branding agreements."
Bowdish said the bill allows retailers to offer unblended gasoline, which the consumer may want to use in small engines or off road vehicles.
He added that federal energy policy will be important and if Iowa wants to have a voice in this conversation, they need to take the lead in making policy.
"Think about where policy is headed to today and how much focus we have as a nation on reducing our carbon footprint," Bowdish said. "Here in Iowa where agriculture absolutely is going to contribute to carbon reduction to help meet our country's goal and support world wide commitments — as a state if we choose to stay in the status quo, what we're choosing is to stay in the camp with high carbon intensity petroleum products. And what's going to happen is the rest of the country is going to make the rules, and we're going to have to abide by them. If we want low carbon biofuels to be part of our nation's future energy landscape, we have to get behind legislation like this and get out and lead the country to have access to these higher blends of low carbon fuels. It's just that critical."
Federal government officials announced Monday they will support an ethanol industry in a lawsuit over biofuel waivers granted to oil refineries under President Donald Trump's administration.
The Environmental Protection Agency said it is reversing course and will support a January 2020 decision by the Denver-based 10th U.S. Circuit Court of Appeals in a lawsuit filed by the Renewable Fuels Association and farm groups. The lawsuit is headed to arguments before the U.S. Supreme Court this spring.
Federal law requires refiners to blend billions of gallons of biofuels in the nation's gasoline supply or buy credits from refineries that do the blending. Refineries can seek waivers if they can show that meeting the ethanol quotas would create a financial hardship for their companies.
The appeals court concluded the EPA improperly granted exemptions to refineries that didn't qualify. The court said that refineries should be granted waivers only as extensions, but most refineries seeking exemptions had not continuously received them year after year. The decision effectively limited the EPA's ability to grant most exemptions.
Two refineries appealed the decision to the Supreme Court.