State leaders laud EPA support of biofuels ruling – Grand Island Independent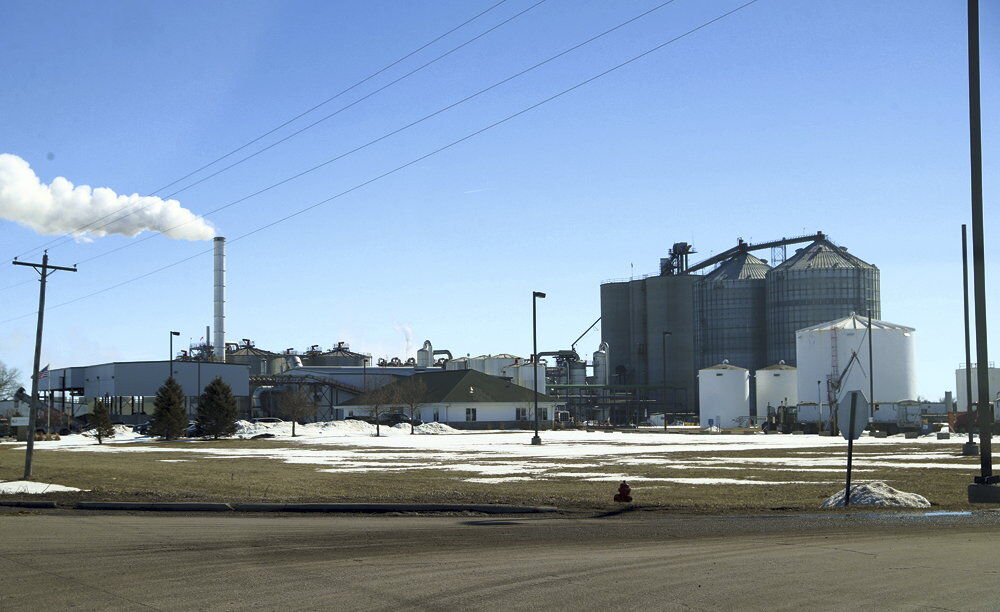 On Monday, the Environmental Protection Agency announced its support of the U.S. Court of Appeals for the Tenth Circuit's ruling in Renewable Fuels Association et al. v. EPA.
Sen. Deb Fischer, R-Neb., said this is a "critical win for Nebraska's economy."
"Nebraska is the nation's second leading ethanol producer, behind Iowa. It has a production capacity of more than 2 billion gallons of ethanol, along with its various byproducts, such as distiller's grain." Fischer said.
President Joe Biden has been in office a little more than a month, but Fischer has been battling the EPA on this issue since 2019, during the Trump administration.
In June 2019, she introduced the bipartisan RFS Integrity Act along with Sen. Tammy Duckworth, D-Ill.
The legislation would ensure the EPA properly accounts for exempted gallons and ensures that key information surrounding small refinery exemptions is made publicly available.
In January 2020, the 10th Circuit vacated and remanded three EPA decisions that granted small refinery exemption petitions for the 2016 and 2017 RFS compliance years, ruling that a small refinery's petition can be granted only to refineries with existing exemptions.
Fischer said the EPA declined to take formal action on the matter and a petition for review of the circuit court's order was filed in September.
In March 2020, following the 10th Circuit announcement, Fischer led a group of senators who sent a letter to Andrew Wheeler, then-administrator of the EPA, urging adoption of the court's opinion. They warned that additional exemptions would represent a "devastating blow" to biofuel producers.
In January, Fischer said, the Supreme Court agreed to review the case, with oral arguments before the court expected this spring.
After Biden became president, Fischer said, she and her colleagues wrote to EPA Acting Administrator Jane Nishida and requested that she review and reverse Wheeler's three small refinery exemption waivers.
Following the EPA decision, John Hansen, president of the Nebraska Farmers Union, said, "This is the best news I have heard in a long time."
Hansen said he found it odd that "I am celebrating evidence that our government officials are agreeing to follow the law, and the direction of the court."
"After the Trump administration lost in the 10th Circuit Court, they still did not change their illegal ways," he said. "Their arrogance was truly amazing, and deeply disturbing. Government agencies are not above the law."
Hansen said the misuse of small refinery exemptions cost the ethanol industry and producers 4 billion gallons of ethanol that "was not produced as a result of the misuse of the SREs. That amounted to 1.6 billion bushels of corn not utilized, which is nearly as much corn as annual U.S. exports."
"We need to get our ethanol industry back on its feet and regain the pull through demand for corn it represents when it is healthy and functioning as it should," he said.
"Everyone knows that farmers should not rely on the federal government payments for 40% of their annual income, so the more we can do to manage our production to keep prices at profitable levels, the better," Hansen said.
This week, EPA said it agrees with the court that the exemption "was intended to operate as a temporary measure and, consistent with that congressional purpose, the plain meaning of the word 'extension' refers to continuing the status of an exemption that is already in existence."
The four petitioners e were the Renewable Fuels Association, National Corn Growers Association, American Coalition for Ethanol and National Farmers Union.
A statement released by the four petitioners stated:
"Our nation's biofuel producers and farmers appreciate EPA's careful review of the 10th Circuit Court's decision, and we are pleased the agency's new leadership is reversing the previous administration's flawed position on small refinery exemptions.
"This announcement marks a major step forward by the Biden administration to restore the integrity of the Renewable Fuel Standard and honor the intent of Congress. We wholeheartedly agree with EPA's conclusion that the small refinery exemption was intended to be a temporary measure and we are pleased to see the agency confirming that only previously existing exemptions may be extended."
Gov. Pete Ricketts said the EPA announcement "is good news for Nebraska's farm families and our 25 ethanol plants."
"We are the second largest producer of ethanol, and Nebraskans want to see a robust renewable fuel Standard (RFS)," Ricketts said. "We appreciate the EPA's commitment to following the court's decision, which will help ensure the agency is following the law and maintaining a robust RFS."
#pu-email-form-daily-email { clear: both; background-color: #fff; color: #222; background-position: bottom; background-repeat: no-repeat; padding: 15px 20px; margin-bottom: 40px; box-shadow: 0px 2px 0px 0px rgba(0,0,0,.05); border-top: 4px solid rgba(0,0,0,.8); border-bottom: 1px solid rgba(0,0,0,.2); display: none; } #pu-email-form-daily-email, #pu-email-form-daily-email p { font-family: -apple-system, BlinkMacSystemFont, "Segoe UI", Helvetica, Arial, sans-serif, "Apple Color Emoji", "Segoe UI Emoji", "Segoe UI Symbol"; } #pu-email-form-daily-email h1 { font-size: 24px; margin: 15px 0 5px 0; font-family: "serif-ds", Times, "Times New Roman", serif; } #pu-email-form-daily-email .lead { margin-bottom: 5px; } #pu-email-form-daily-email .email-desc { font-size: 16px; line-height: 20px; margin-bottom: 5px; opacity: 0.7; } #pu-email-form-daily-email form { padding: 10px 30px 5px 30px; } #pu-email-form-daily-email .disclaimer { opacity: 0.5; margin-bottom: 0; line-height: 100%; } #pu-email-form-daily-email .disclaimer a { color: #222; text-decoration: underline; } #pu-email-form-daily-email .email-hammer { border-bottom: 3px solid #222; opacity: .5; display: inline-block; padding: 0 10px 5px 10px; margin-bottom: -5px; font-size: 16px; }