Your Views: Readers discuss the Pledge of Allegiance, biofuels, unemployment insurance – The Daily Nonpareil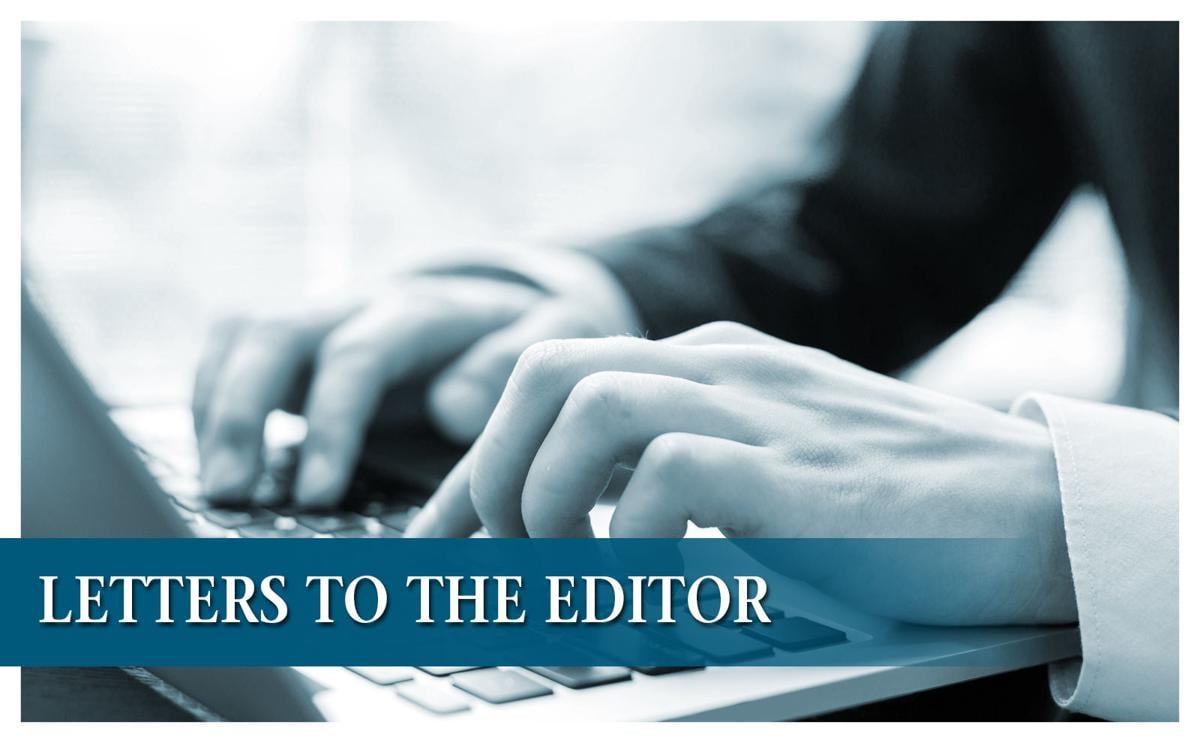 Support biofuels legislation
I have worked at Elite Octane, LLC for almost three years. I started with the company before we even took in our first load of corn in July of 2018 and now we provide jobs to over 50 people. Many of our employees have relocated to the Atlantic area, along with their families. This has had a tremendous impact on this rural Iowa community and its economic growth.
In addition to our ethanol plant supporting slightly over 50 jobs, our employees often also support local businesses. The plant also supports local farmers and producers creating additional impact.
If you consider that Elite Octane is just one of 53 biofuel plants across Iowa and those plants all have similar impact stories, you can imagine the phenomenal statewide economic footprint that has occurred.
In 2020, the COVID-19 pandemic, trade disputes and the derecho storm caused Iowa's economy some stress.
We now need to build our economy and boost market demand for Iowa's commodities like corn, soybeans, ethanol and biodiesel. The Iowa Biofuel Standards legislation, House Study Bill 185 and Senate Study Bill 1179, would do exactly that.
This legislation would establish an E10 standard for gasoline fuel and B11 standard for diesel fuel in Iowa, thus creating a stable demand for Iowa's commodities. Over the next five years, the Iowa Biofuel Standards will support 3,500 new jobs and add approximately $550 million to Iowa household income providing the boost Iowa's economy needs after last year.
Please take control of our economic future in Iowa by supporting the Iowa Biofuel Standards and supporting our state's homegrown products.
Amanda M. Teigen, Atlantic
A more universal Pledge of Allegiance is needed
Wednesday's "Our View: Forcing schools to administer the pledge does not make Iowans better patriots," highlighted the concerning nature of Iowa House File 415, intended to require school districts and certain accredited nonpublic schools to administer the pledge of allegiance.
As a humanist, and a father of a child in public schools, the passing of this bill concerns me. The current version of the pledge includes divisive religious language that excludes the growing population of nonreligious Americans. How can the pledge represent the American ideal, when it doesn't even include all of us? The words, "Under God," can only be interpreted as an endorsement of monotheism, leaving polytheists like Hindus and nontheists like humanists unrepresented in an important aspect of our national tradition.
Having students recite a pledge every day that unfairly favors a religious majority will do little to unite us.
Secondly, it is important to protect the First Amendment right of students to respectfully decline to participate in the Pledge of Allegiance, but that is much harder to do when it's a mandated activity carried out every day. As mentioned in Wednesday's Our View, there are often social repercussions of opting out of the pledge that could lead to a division between students and the pressure to conform.
It's a laudable goal to unite Americans, and a truly universal pledge could be a means toward such an end. Removing divisive religious language would be a better first step than mandatory administration of the current pledge in public schools. Only then can we work toward the vision of the country that the Pledge of Allegiance aspires to: indivisible, with liberty and justice for all.
Roy Speckhardt, Washington D.C.
#pu-email-form-opinion-email { clear: both; background-color: #fff; color: #222; background-position: bottom; background-repeat: no-repeat; padding: 15px 20px; margin-bottom: 40px; box-shadow: 0px 2px 0px 0px rgba(0,0,0,.05); border-top: 4px solid rgba(0,0,0,.8); border-bottom: 1px solid rgba(0,0,0,.2); display: none; } #pu-email-form-opinion-email, #pu-email-form-opinion-email p { font-family: -apple-system, BlinkMacSystemFont, "Segoe UI", Helvetica, Arial, sans-serif, "Apple Color Emoji", "Segoe UI Emoji", "Segoe UI Symbol"; } #pu-email-form-opinion-email h1 { font-size: 24px; margin: 15px 0 5px 0; font-family: "serif-ds", Times, "Times New Roman", serif; } #pu-email-form-opinion-email .lead { margin-bottom: 5px; } #pu-email-form-opinion-email .email-desc { font-size: 16px; line-height: 20px; margin-bottom: 5px; opacity: 0.7; } #pu-email-form-opinion-email form { padding: 10px 30px 5px 30px; } #pu-email-form-opinion-email .disclaimer { opacity: 0.5; margin-bottom: 0; line-height: 100%; } #pu-email-form-opinion-email .disclaimer a { color: #222; text-decoration: underline; } #pu-email-form-opinion-email .email-hammer { border-bottom: 3px solid #222; opacity: .5; display: inline-block; padding: 0 10px 5px 10px; margin-bottom: -5px; font-size: 16px; }