Your Views: Readers discuss biofuel legislation, unemployment insurance – The Daily Nonpareil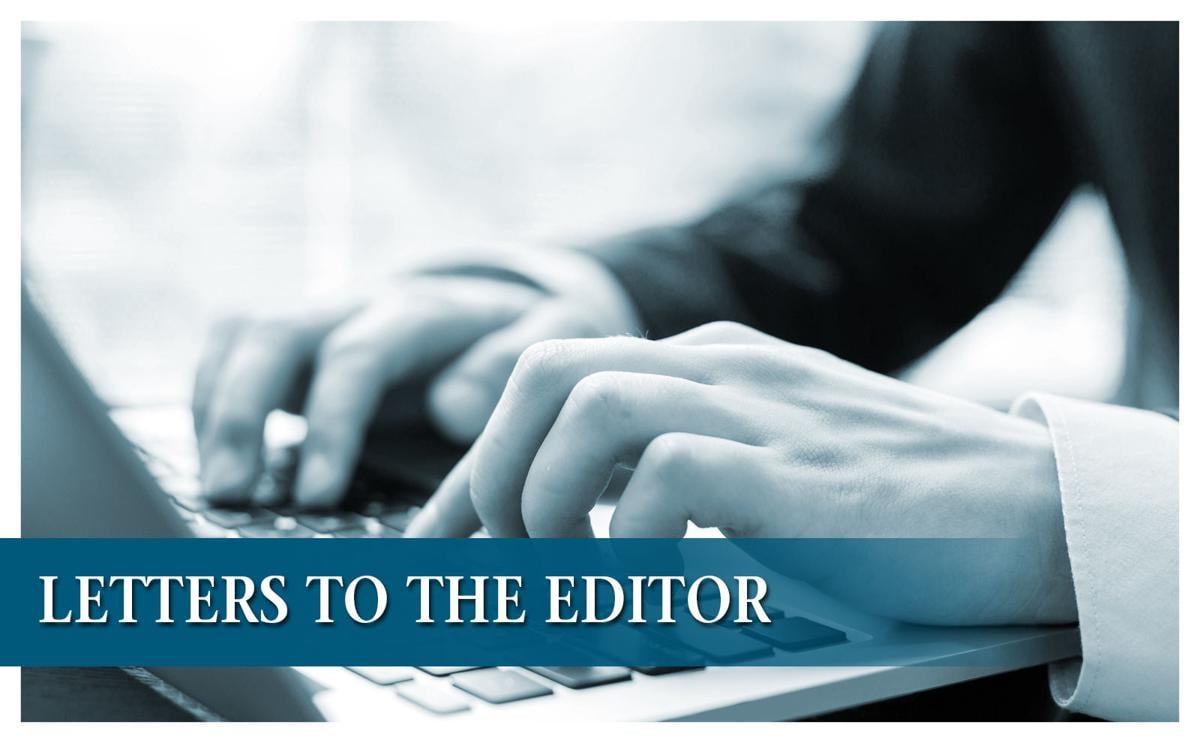 Say 'yes' to corn gas!
As a proud employee of Southwest Iowa Renewable Energy (SIRE) for the past 12 years, I want to voice my support for Gov. Kim Reynolds' proposal, "The Iowa Biofuel Standards Bill" — House Study Bill 185 and Senate Study Bill 1179.
It is no secret that the biofuels industry has fallen victim to regulatory and political games. Couple that with the flood of 2019, the COVID-19 pandemic, www and a Derecho, the struggles have really affected our local communities across Iowa.
The legislation requires a 10% ethanol blend in gasoline and an 11% biodiesel blend in diesel fuel. It also adds $10 million for the Iowa Renewable Fuels Infrastructure Program (RFIP) that provides cost-share grants for retailers. But what does this bill do? It creates a trusted market that supports the very backbone of what makes Iowa such a great state — OUR FARMS.
It is estimated that the bill will increase Iowan household incomes by over a half a billion dollars in the first five years. Further, the bill will create upwards of 3,500 new jobs and pump an additional $457 million into Iowa's GDP.
Renewable fuels have a proven track record of making fuel more affordable and vehicles more efficient. Why not build on that record of success and enact effective and consistent policy to guarantee it? Why not vote for a bill that keeps our prices down and helps to clean up the air we breathe?
I can already hear that figurative quasi-mechanic & cranky neighbor asking, "what about small engines, that corn gas burns up the carburetor on my lawnmower?" The Iowa Biofuel Standards Bill does not eliminate E0, instead it requires retailers to provide consumers with a choice at the pump. It means you get to decide which fuels you are putting into your vehicles or equipment. I have consistently been using blends anywhere from E15 up to E30 in my Ford Explorer and F150. I'm still getting good fuel mileage while saving anywhere from 5-25 cents per gallon.
I would echo the governor's comments that it is time for Iowans to take charge of the renewable fuels economy and stand up to the utter failures and inconsistencies in Washington D.C. After all Iowa is the largest ethanol and biodiesel producing state by far, we keep saying "Support Local" so let's actually do something to support your local farmer.
Regulatory manager, Southwest Iowa Renewable Energy
Pottawattamie County Supervisor
Unemployment insurance is an important safeguard
Many Iowans have experienced filing for unemployment for the first time this year. As a result, many Iowans now realize just how important this lifeline can be for working people and their families. Right now, the current Republican Iowa legislature is moving a bill forward that would cut back on unemployment benefits, during a global pandemic.
This proposal would institute a one week waiting period — for no good reason — for anyone who applies for unemployment. No one I know who has ever been laid off through no fault of their own, especially now, wants to lose their job, let alone go on unemployment, which does not cover all of their lost wages. Making that family wait a week for no good reason, just means that the rich are going to continue to stuff their pockets during this pandemic while that family suffers.
In addition, this legislation would disproportionately hurt rural Iowa. It cuts the number of weeks available in the case of a business closing by 13 weeks. I grew up in rural Iowa, and I understand what it means when an industry or plant that sustains that town goes under. People receiving those benefits are not getting rich — they are using those dollars to keep main street alive until the town can get back on its feet. Opposing these cuts is the right thing to do for workers in this state, for rural Iowa, and this legislature and Governor need to stop these plans from moving forward and get back to the work that Iowans sent them there to do.
Iowa Federation of Labor AFL-CIO president
#pu-email-form-opinion-email { clear: both; background-color: #fff; color: #222; background-position: bottom; background-repeat: no-repeat; padding: 15px 20px; margin-bottom: 40px; box-shadow: 0px 2px 0px 0px rgba(0,0,0,.05); border-top: 4px solid rgba(0,0,0,.8); border-bottom: 1px solid rgba(0,0,0,.2); display: none; } #pu-email-form-opinion-email, #pu-email-form-opinion-email p { font-family: -apple-system, BlinkMacSystemFont, "Segoe UI", Helvetica, Arial, sans-serif, "Apple Color Emoji", "Segoe UI Emoji", "Segoe UI Symbol"; } #pu-email-form-opinion-email h1 { font-size: 24px; margin: 15px 0 5px 0; font-family: "serif-ds", Times, "Times New Roman", serif; } #pu-email-form-opinion-email .lead { margin-bottom: 5px; } #pu-email-form-opinion-email .email-desc { font-size: 16px; line-height: 20px; margin-bottom: 5px; opacity: 0.7; } #pu-email-form-opinion-email form { padding: 10px 30px 5px 30px; } #pu-email-form-opinion-email .disclaimer { opacity: 0.5; margin-bottom: 0; line-height: 100%; } #pu-email-form-opinion-email .disclaimer a { color: #222; text-decoration: underline; } #pu-email-form-opinion-email .email-hammer { border-bottom: 3px solid #222; opacity: .5; display: inline-block; padding: 0 10px 5px 10px; margin-bottom: -5px; font-size: 16px; }