The ExxonMobil Algae Biofuel Solution was Never Enough Words by Tina Casey May 27 – Triple Pundit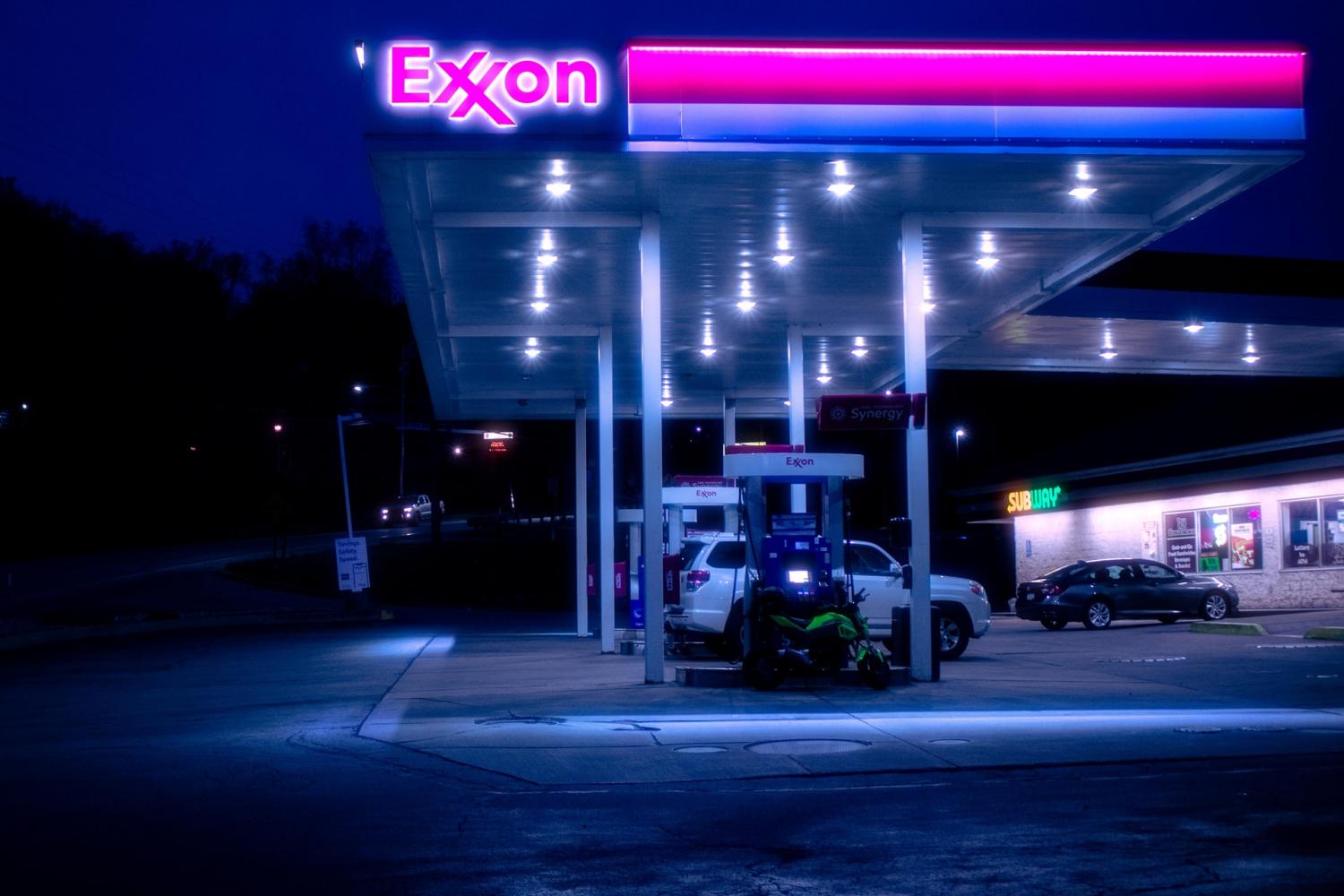 If the decision-makers at ExxonMobil thought that algae biofuel would enable the company to survive in a low-carbon economy, they thought wrong. The field of algae-sourced fuel has shown promise, but it is about to be upstaged by green hydrogen. Meanwhile, public opinion on climate change has shifted firmly into a call for quick, decisive action. Like it or not, companies that failed to anticipate this shift will be forced to change — and in losing a much-publicized fight with its shareholders, ExxonMobil just became Exhibit A.
Algae biofuel to the rescue
ExxonMobil has become notorious for researching the causes and impacts of climate change on the one hand, while masking its own role with the other.
Although ExxonMobil reportedly made the connection between human activity and climate change at least as far back as the 1970s, by the 1990s it was providing financial support for a full-blown campaign aimed at discrediting climate science.
In 2007 the Union of Concerned Scientists issued a report detailing ExxonMobil's anti-science activities. Coincidentally or not, two years later the company began investing a substantial sum in algae biofuel research through the firm Synthetic Genomics, Inc.
ExxonMobil is stuck in an algae biofuel rut
To be clear, the idea of algae biofuel is not pie in the sky. The U.S. Department of Energy has been promoting algae farming as a next-generation solution for the land use and food supply issues that confront the conventional biofuel industry.
The problem is pace. ExxonMobil began its algae biofuel research relationship with SGI more than 10 years ago, in 2009, and so far it has little to show for its efforts.
The 2009 research venture was initially intended to yield near-term commercial results, but by 2013 it shifted into a pure research phase.
By 2018, ExxonMobil also formed relationships with the Colorado School of Mines and Michigan State University. However, that year the company issued a summary of its algae biofuel activities that revealed just how far behind the curve it was.
Based on a 2012 peer-reviewed study involving researchers from its own ranks along with MIT and SGI, ExxonMobil insisted that "algal biofuels will have about 50 percent lower life cycle greenhouse gas emissions than petroleum-derived fuel."
But today, those words ring hollow. Practically every automaker in the world has announced ambitious plans for converting to all-electric drives, either through batteries, hydrogen fuel cells or both.
ExxonMobil has similarly promoted natural gas as a lower-carbon solution for power generation, compared to coal. However, the plummeting cost of wind and solar has begun to push natural gas out of that market, and U.S. President Joe Biden's plans for offshore wind development will accelerate the trend. In addition, the explosive growth of the green hydrogen market threatens the grip of natural gas on ammonia production and other industrial fields.
Shale gas gamble sinks once-mighty energy company
Even as ExxonMobil touted its algae biofuel research and cut ties with the American Legislative Exchange Council (ALEC) lobbying organization, it also invested heavily in shale gas during the same period.
The COVID-19 pandemic finally revealed deep flaws in the company's shale gas gamble. In September, Christopher M. Matthews of the Wall Street Journal reported the company had lost approximately 60 percent of its value compared to seven years ago.
The "fall from grace" was stunning.
"Analysts estimate Exxon will lose more than $1 billion this year, compared with profits of $46 billion in 2008, then a record by an American corporation," Matthews reported, adding that "the company's removal from the Dow Jones Industrial Average in late August, after nearly a century on the index, marked a milestone in its decline."
Matthews is among many energy industry observers who pinned the problem on ExxonMobil's failure to diversify into market-ready clean technologies.
"Exxon doubled down on oil and gas at what now looks to be the worst possible time," he wrote. "While rivals have begun to pivot to renewable energy, it is standing pat. Investors are fleeing and workers are grumbling about the direction of a company some see as out of touch and stubborn."
Tiny hedge fund picks up the shareholder activist flag
Against this backdrop, yesterday's news of shareholder action by an upstart hedge fund called Engine No. 1 dropped like a bomb. Shareholder activists have tried for years to shake ExxonMobil out of its fossil energy stupor. Engine No. 1 finally achieved measurable success by seating two of its four candidates on Exxon's board of directors. Even as a partial victory, the achievement was stunning.
"In a dramatic boardroom battle on Wednesday, a tiny hedge fund fought with the energy giant ExxonMobil over the future of the oil and gas industry — and won," National Public Radio reported.
The blow seemed to come out of nowhere, but Engine No. 1 launched last year with ExxonMobil as its target.
"No public company in the history of oil and gas has been more influential than ExxonMobil, and yet the Company has failed to evolve with the industry's transition, resulting in significant underperformance to the detriment of shareholders," Engine No. 1's website reads. "The energy industry and the world are changing. To protect and enhance value for shareholders, we believe ExxonMobil must change as well."
As reported by NPR, Engine No. 1 achieved its winning strategy by presenting a strong bottom-line case to larger firms, including the California State Teachers' Retirement System (CalSTRS) pension fund, as well as the advisory firms ISS and Glass Lewis.
That case included comparing ExxonMobil to other leading energy companies that are more active on decarbonization.
"ExxonMobil has underperformed the S&P 500 and each of its proxy statement peers (BP, Chevron, Shell and Total) for the last three-, five- and 10-year periods, both before the COVID-19 crisis and after COVID-19 but prior to our arrival," Engine No. 1 explains, by way of emphasizing that the pandemic has been just the latest in a series of existential crises for the company.
Making change from within
The clean tech strategy for companies like BP and Shell is a strong contrast with ExxonMobil. Instead of relying mainly on foundational research, these firms have been acquiring other clean energy companies and pivoting their existing fossil energy knowledge base and supply chain into new areas where applicable.
It remains to be seen if the candidates promoted by Engine No. 1 can steer ExxonMobil in that direction. However, the strategy appears to be consistent with the actions of other oil and gas firms.
Kaisa Hietala is one of the Engine No. 1 candidates to win a seat. Among her many energy industry credits, Ms. Hietala served as EVP of Renewable Products at Neste for five years, from 2014 to 2019.
Engine No. 1 notes that Hietala's tenure at Neste transformed the company into the "world's largest and most profitable producer of renewable diesel and jet fuel, which was named by Harvard Business Review as one of the 'Top 20 Business Transformations of the Last Decade' in 2019." Hietala is also a partner and co-owner in the sustainable business consultancy GAIA Consulting.
Gregory Goff is the other winning candidate. Though some renewable energy advocates may be skeptical of his deep and continuing roots in the fossil energy field, his track record in corporate profit-making is a strong complement to Ms. Hietala's experience.
If Engine No. 1 had succeeded in seating its other two candidates, the inclusion of Goff comes into sharper focus. Among many other credits, candidate Alexander Karsner is a Senior Strategist at Alphabet (the parent company of Google). He served as Assistant Secretary of Energy for Efficiency and Renewable Energy at the U.S. Department of Energy from 2005 to 2008, a period in which Congress enacted new energy policies that set the stage for accelerating decarbonization.
Rounding out the four candidates is Anders Runevad, former CEO of the global wind energy firm Vestas Wind Systems. In that position he set the company on a high profile — and highly profitable — decarbonization track, which included joining the 2015 Paris Agreement on climate change as a non-party supporter.
Even with landing only two candidates on the ExxonMobil board, Engine No. 1 has established a winning model for making change. Companies that fail to absorb the urgency of climate action on their own will be forced to do so, sooner or later.
Image credit: Raymond Kotewicz/Unsplash