Biomass project to turn agri waste into green fuel – Times of India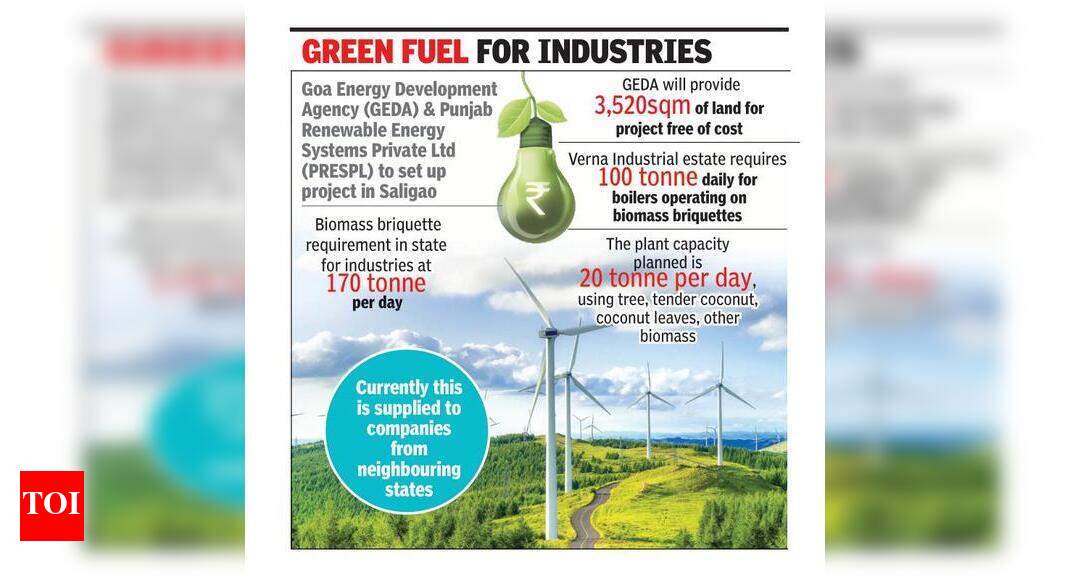 Panaji: Air and land pollution caused by open burning of crop residue is currently a major pain point in parts of Goa and the state government has decided to curb this practice by collecting and converting tree and bio-waste into green fuel known as biomass briquettes.
The briquettes are compressed and are a proven way of generating energy from waste. They contain various organic materials such as rice husk, solid waste, agricultural waste, etc. all commonly referred to as biomass.
The proposed biomass-based renewable energy project is first-of-its-kind in Goa which will help reduce open dumping and burning of agriculture waste and will help bring down the carbon footprint by replacing fossil fuels with biomass briquettes.
"This project has been proposed with an aim to sensitize the local community about the importance of waste management, the health hazards caused by burning or decomposing it in open fields. Besides, we aim to empower the enterprising lot among the local population with appropriate training and development programs to participate in the biomass supply chain and then densifying the fuel to briquette. Other aims include organising a Swachh Bharat campaign and social forestry across the project area," a senior official said.
He also said that currently Goa's requirement of biomass briquette is about 170 tons per day which is being supplied to industries from neighbouring states.
Verna Industrial Estate itself requires about 100 tons per day for the boilers operating on biomass briquettes after the ban on furnace oil. Biomass in Goa currently remains unutilized and briquettes are sourced from othe0r states.
The Goa Energy Development Agency (GEDA) and Punjab Renewable Energy Systems Private Ltd (PRESPL) will jointly set up the project in Goa. GEDA had floated a tender to invite developers to set up a biomass briquetting project with a processing capacity of 2,000kg per hour.
The official said that the project will be located at Saligao and will be set up under a design, build, operate, finance, and transfer basis for ten years.
The plant capacity planned is 20 tons per day. The official said that PRESPL successfully applied for this tender and secured the work order to set up this biomass briquetting plant. PRESPL will be using tree, tender coconut, coconut leaves and other biomass available in the region for the project.
"Further a grid-connected solar project will be set up on rooftops of the plant. GEDA will provide 3,520sqm of land at the project site free of cost to PRESPL," the official said.