Appalachian offers all-renewable electricity to its customers — for a price – Roanoke Times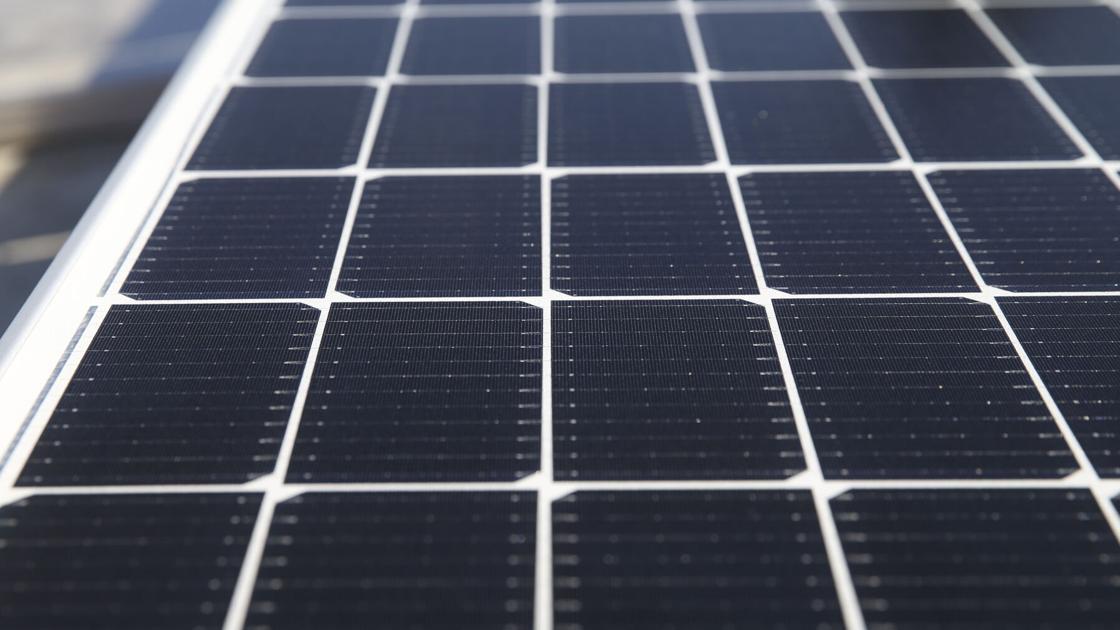 Two years ago, Appalachian Power Co. offered a deal to its customers: For an extra $4.25 a month, all of their electricity would come from wind, water and sunlight.
The idea, the company said, was to promote more buy-in to renewable energy, whether it comes from wind turbines atop mountain ridges, water flowing from reservoirs or arrays of solar panels in fields and pastures.
So far, about 200 customers have signed up for the voluntary program. Appalachian says it is pleased with that number, although interest slowed in the second year, likely because of the coronavirus pandemic.
"The program is an excellent option for customers seeking a 100 percent renewable option for energy, and it's our hope customer interest in WWS [wind, water, sunlight] will grow as we emerge from the events of the past year," Teresa Hall, a spokeswoman for the utility, wrote in an email.
But what does $4.25 a month really buy from Appalachian, which currently gets about 80% of its electricity from power plants that burn coal and natural gas? And does the company have an ulterior motive for its renewable energy program?
'It's about blocking competition'
It took three tries before the State Corporation Commission approved what came to be known as Rider WWS.
Also called a rate adjustment clause, Appalachian's request to charge a voluntary premium for renewable energy was rejected in 2017 and 2018 after the commission was unable to determine that the proposed fee was reasonable.
When the case came up again in 2019, a number of organizations opposed it on multiple grounds.
Under state law, customers are allowed to purchase all-renewable energy from a third-party provider — but only if their incumbent utility does not offer them a program like Appalachian's.
If the rider was approved, Appalachian would become "the exclusive supplier of renewable energy and the loss of a competitive market … would eliminate low-cost options and result in higher rates," a steering committee for the Virginia Municipal League and the Virginia Association of Counties stated in a SCC brief opposing the rider.
Both Appalachian and Dominion Energy sought green-energy programs when in fact their main goal was to keep another provider from invading their territory, according to Will Cleveland, a senior attorney with the Southern Environmental Law Center.
"It's about blocking competition," said Cleveland.
Sen. David Suetterlein, R-Roanoke County, has repeatedly sponsored legislation that would remove the prohibition on customers shopping for renewable energy when it's already offered by their current utility.
"I think the best thing we could do to increase the availability of renewable energy in the commonwealth would be to allow competitors, other than the monopolies, to provide clean energy to customers," Suetterlein said.
But he said his efforts to loosen the grip that the two state-regulated monopolies have on the market were defeated by legislators loyal to the utilities.
"It's very frustrating when companies are trying to sell a product that people want to buy, but when another company with significant political influence is prohibiting it," Suetterlein said.
Yet after a law was passed in 2007 that allowed customers to purchase all carbon-free electricity from any utility, "years went by without anyone coming forward to offer a program for residential customers," Hall said.
When the SCC finally approved Appalachian's request, it came with three conditions: that the utility hold non-participating customers harmless, ensure that paying customers received totally carbon-free electricity, and demonstrate its premium was reasonable.
"To say the company is somehow thwarting the competition is simply not true," Hall wrote in her email.
What does the premium buy?
Once electricity enters the power grid, there's no way to tell where it came from. But when an Appalachian customer flips on a light switch, most of the electricity that flows to the light bulb comes from burning fossil fuels.
About 60% of Appalachian's electricity is produced by coal-burning power plants. Another 19% is from natural gas. Both fuels generate greenhouse gases that Virginia is now trying to check.
In what is essentially a bookkeeping exercise, Appalachian must demonstrate that it has enough capacity from renewable sources to serve the customers who pay for it.
Currently, that capacity consists of nine hydroelectric facilities — dams such as the one near Smith Mountain Lake — and five wind farms, none of them in Virginia. When the company begins its first venture into solar energy later this year, purchasing power from an industrial-scale facility in Campbell County, that electricity will be added to the mix.
Those sources provide power to all customers, regardless of whether they're enrolled in the renewable energy program.
With the $4.25 premium, "you're not getting anything you haven't gotten before," Cleveland said. "You're just paying more for it."
In a brief filed with the SCC, Appalachian acknowledged that "participating customers will still consume the same electrons as they did before they signed up, but will be able to make the legal claim that they are consuming 100% renewable energy just by paying a small premium."
And as more customers come to expect renewable energy, utilities say, their willingness to pay a little extra for it will push the industry to find even more clean-energy sources.
"This program is all about bringing more clean, renewable energy to our customers," Audrey Cannon, a spokeswoman for Dominion Energy, wrote in an email. "That's a good thing for the climate, the economy and our customers, no matter what the critics say."
Since Dominion started offering all-renewable energy for a premium last year, 1,650 customers had signed up through May 1. That includes 1,615 homes, 34 businesses and one industry.
Although that's significantly more than Appalachian, Dominion has a much larger service area in the eastern part of the state.
In an annual update filed in April with the SCC, Appalachian reported that 183 residential customers had enrolled through the end of last year. Another 18 participants were businesses or industries. While the number fluctuates, Hall said the current enrollment is about the same as the 201 tally from last year that was listed in the annual report.
Regardless of the numbers, Appalachian is accelerating its transition to carbon-free energy.
The Virginia Clean Economy Act, passed last year by the General Assembly, requires Appalachian to serve its approximately 500,000 customers in western Virginia with all-renewable energy by 2050.
Last month, the utility sought bids from companies that would provide up to 100 megawatts of solar or wind energy through a power purchase agreement. A second request for proposals was for renewable energy certificates, a market-based unit issued when one megawatt of electricity is produced from a carbon-free source and delivered into the power grid.
Similar requests are expected in the future as Appalachian works toward its state-mandated goal.
To encourage participation in its Rider WWS program, Appalachian has issued a news release, provided information in customer bills, encouraged its call center representatives to promote the option and put the word out through social media, Hall said.
But according to Cleveland, the program has already accomplished what Appalachian set out to do — keeping competitors at bay.
"They don't need customers to sign up," he said. "Appalachian doesn't care whether people sign up, because they've already got what they wanted."
#pu-email-form-business-email { clear: both; background-color: #fff; color: #222; background-position: bottom; background-repeat: no-repeat; padding: 15px 20px; margin-bottom: 40px; box-shadow: 0px 2px 0px 0px rgba(0,0,0,.05); border-top: 4px solid rgba(0,0,0,.8); border-bottom: 1px solid rgba(0,0,0,.2); display: none; } #pu-email-form-business-email, #pu-email-form-business-email p { font-family: -apple-system, BlinkMacSystemFont, "Segoe UI", Helvetica, Arial, sans-serif, "Apple Color Emoji", "Segoe UI Emoji", "Segoe UI Symbol"; } #pu-email-form-business-email h1 { font-size: 24px; margin: 15px 0 5px 0; font-family: "serif-ds", Times, "Times New Roman", serif; } #pu-email-form-business-email .lead { margin-bottom: 5px; } #pu-email-form-business-email .email-desc { font-size: 16px; line-height: 20px; margin-bottom: 5px; opacity: 0.7; } #pu-email-form-business-email form { padding: 10px 30px 5px 30px; } #pu-email-form-business-email .disclaimer { opacity: 0.5; margin-bottom: 0; line-height: 100%; } #pu-email-form-business-email .disclaimer a { color: #222; text-decoration: underline; } #pu-email-form-business-email .email-hammer { border-bottom: 3px solid #222; opacity: .5; display: inline-block; padding: 0 10px 5px 10px; margin-bottom: -5px; font-size: 16px; }